For this review I received a subscription to
Reading Kingdom's
online program. This is an online reading program that was created by Dr. Marion Blank. It was designed to help children from 4-10 years old learn how to read and write up to a third grade level. In this program your child will learn the six skills needed to read and write:
- Sequencing
- Motor Skills
- Sounds
- Meaning
- Grammar
- Comprehension
The program is online and is suggested to be used four times a week, at your child's pace. The cost of the program is $19.99 a month for your first reader and $9.99 each month for additional readers. You can also pay for the year which is $199.99 for your first reader and $99.99 per year for your additional readers. You can get a free trial month when you create an account to take a look at the program. This is an independent curriculum and is all done online. So this is a great addition to your homeschool curriculum for the early readers in your home.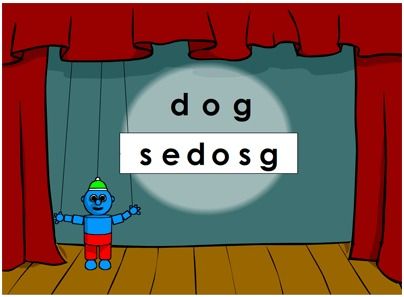 How did we use this?
First we take an assessment of what my son's reading and writing levels are. He went through several little tests to see where he is at so they know where to start him in the program. I like that part because it is not a one size fits all starting point. He could start where he needed to. Once the assessment is over the program starts him where he needs to be started at. He would work on this four times a week and progress at his level. It is said to do one session at a time which doesn't take very long. We log onto the website and he gets started. You provide no help to them unless technical assistance is needed. This allows them to learn on their own and the computer program to see what they are learning. It also helps to know where they are struggling or where they could use some assistance.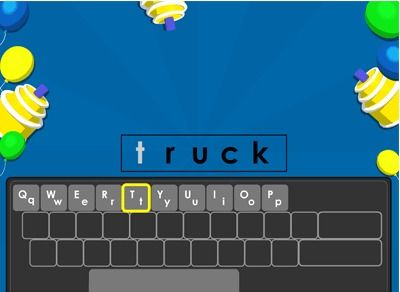 '
You can use the keyboard on the computer by using your mouse or set it to use your keyboard. We used both and I think he liked the one on the computer better. He would sit and work on the lessons at least four times a week. They recommend a minimum of three times a week to get the most benefits of the program. It was very rewarding to my son to see the excitement of doing the task correctly. He loved it! There are a variety of tasks like spelling the word without seeing the letters and the program will help if you get stumped.
I knew this was a hit when he said can I keep going mom? That made me excited! Reading has always been a tough point here. I am an avid reader and I want him to be as well. He loves to hear stories but doesn't want to read them himself. I know he
can
, he just doesn't
want
to.
A great part for parents is that you get emailed reports of what your child is doing. It lets you know how they are progressing and where they are at in the program. Your child can do one or more lessons at a time. It is all at their own pace. They simply suggest a minimum number of times you use the program so you can get the full benefits and potential out of it.
Would I recommend this?
Definitely yes! I loved the fact that my son could do this on his own once signed in. I loved that he wanted to keep going with it. It was fun and a game to him. He doesn't realize how much he is learning when it's presented in that way. He didn't have any struggles with the program. We used Google Chrome as our browser and we never had issues with the program being sluggish or not functioning properly. Their customer service is awesome! Teresa Hart was my contact and any questions we had were answered quickly and efficiently. They are there to offer any help or assistance you need to get started.
I love seeing the reports to see how he is doing and noticing him reading more on his own than before. If you are looking for a great online program to help your early reader, you have found one right here! Be sure to check out
Reading Kingdom
for yourself and see how it can benefit your child. Check out the link below to see how the other reviewers used this product.