I'm a planner. Like, really a planner. Details make the event, day, party, whatever it is. So I was super excited when I received the Apologia Educational Ministries newest Ultimate Homeschool Planner. If you've been around here for any length of time, you know I love Apologia. This review combined two of my favorite things together in one.
I received the Ultimate Homeschool Planner with the blue cover. You can also get a yellow or orange cover as well.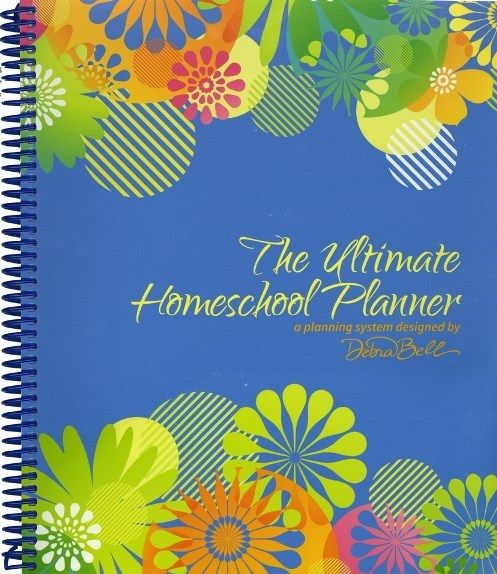 What's inside:
Inside the planner you're going to find everything you need, and some you didn't know you needed, to plan your homeschool year out. The book starts off with a guide on how to use the planner and also how to set your homeschool year up for success. Tips include items such as establishing a yearly planning retreat, weekly planning, Monday morning tutorials and more. I really enjoyed reading the very beginning of the Ultimate Homeschool Planner as I had never thought about the yearly planning retreat. I honestly just plan a month or possibly a semester at a time. I think it's important to sit down and set up your goals for the year ahead.
It also contains a calendar of the months all the way up to the year 2023. Whew! The planner contains instructions and tips on how to set up a session each Monday morning with you child to go over what you're planning for the week. It also discusses having Friday afternoon reviews on what you have accomplished during the week. I have started implementing this and it seems to be working for both of us. It can honestly get out of hand when you have extra classes outside of home, work at home duties, and just being at home duties too. These times have helped both of us center in on what we are accomplishing and what we might want to do differently.
The planner contains pages for monthly planning. weekly planning, grades and reading lists. I used the monthly planning pages to write out our activities for the month. This gives Boo Bear a calendar of his month ahead as well. Each week I would write down his assignments including any extra classes, appointments so we can both see them at a glance.
Throughout the Apologia planner you'll find inspiring quotes and scripture verses to help you get through some of those tougher homeschooling days. At the beginning of each weekly section, there's a page for you to plan out your action plan for the week. Items include Bible plan, battle plan. prayers, and outreach sections for you. You'll also find a page for the end of the week that you can record anything you want to remember about that week or those moments where "evidences of grace" were seen.
In the back of the planner there's a section for recording grades for up to six different children. You'll also find a reading list section to record all the books your child has read that were assigned, independent choices, or fiction and non-fiction. I'm utilizing this section to help us record the books needed for our reading program. It keeps it all organized and in one place for us to both keep up with it.
You'll also find some amazing tips in the back of the planner such as making memorable moments and things to remember as you're on this homeschooling journey. It reminds you of the different learning styles, not to rush through, and how to really make the most of your homeschool journey.
While we aren't quite ready for it yet, it also offers a huge benefit to high schoolers or those close to high school. The planner provides an area that helps you map out the critical high school years and what is typically needed for graduation. That's such a huge help as you are beginning your journey into the high school waters or if you're already there and need some assistance.
I highly recommend this planner to anyone who would like an all-in-one system to keep your homeschool assignments, records of the year, and encouragement. There's pockets on the front and back cover for you to throw in notes or worksheets you want completed for the week. You can track anything and everything all in this one location.
You can check out Apologia on social media with the links below. Head on over to the other Schoolhouse Reviews by clicking the banner below as well.
Facebook
Twitter
Pinterest
Google +