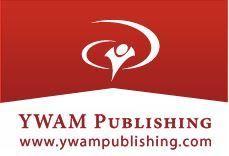 Recently we reviewed the
YWAM Publishing
Hereos of History series book called
Milton Hershey
. These books are a great way to get history in during your homeschool day with a little bit of fun and excitement along the way. The company offers a variety of Christian history books that are stories of the lives of these amazing people in history. It was hard trying to choose just one person to learn about but we love Hershey's chocolate around here so....
What we received:
We received the physical copy of Milton Hershey book and the
Digital Unit Study
. The unit study is chock full of all types of activities to help you and your child as you go through the book. The book can be read aloud during time with your child or if your child is older, then they can read the book themselves for a quiet reading time period.
The book is of high quality and is quite easy to read. You're going to love hearing the stories of your favorite historic characters and learning of the sacrifices made to get them where they are today. Stories of their faith and experiences are intertwined together in this journey through their life to make an impact on their society.
How we used it:
Each day we would read a little of the book and work on study guide pages as we went along. We were excited to learn about Hershey and this book made it fun and exciting. The story starts out with Milton as a child and the struggles his family faced. His father was a dreamer and chaser of ideas that seemed far out there when Milton was a child. He faced trials and tribulations along his journey and even his own family weren't sure he'd make it as a candy maker. You learn of Milton's pursuit of education, his journey to make his first chocolate bar and how his mother wasn't always supportive of his endeavors.
Each day we worked on a little more of the book and would incorporate the guide as we progressed. These books are great additions to any homeschool history curriculum as you can focus on one person and learn how they got to be the historic figure they are today.
What we thought:
We personally love the YWAM Publishing history books. They are easy to read, get engrossed in, and have fun facts that you never would have imagined about your heroes in history. If you're looking for a great history addition to your school year, this is one to look at. They are very affordable and there is a wide range of figures from George Washington and Abraham Lincoln to Milton Hershey and even Dr. Ben Carson. These books are engaging, interesting and a great way to add history to your daily schedule. You can use one book at a time and have an extensive history curriculum. These are great to use as the main focus and then explore other avenues of the book throughout your studies.
Be sure you check them out on their social media pages below and also see what other Crew Members reviewed by clicking the link below.