I am super SUPER excited to do my first review for the School House review crew!!!! I had the opportunity to review
The Oldschool House Magazine's
website
SchoolhouseTeachers.com
. From the moment I arrived on the site I was overjoyed! It is a great resource for all homeschooling parents. Whether you have high school age children or you are just starting your homeschooling adventure, this site has everything you need for getting started [and then some!] .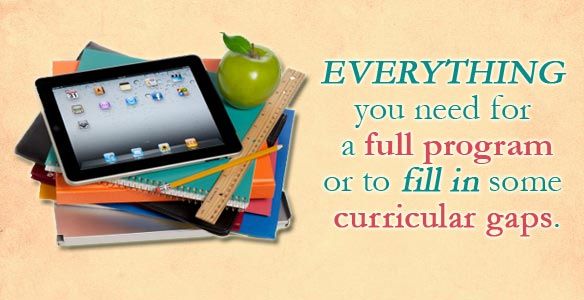 I started my journey with
SchoolhouseTeachers.com
by browsing the Prek-Elementary age activites. My son is six and we have a curriculum we use but I am always looking for extras. I am also looking for help on things I don't have curriculum for. I immediately fell in love with their Spelling program for this age. I have started my son using this program this week. It is a great help to me because each day is laid out for you and you are given tips to help teach these to your children. You can get these great lessons for a variety of ages and spelling levels. I have tried doing this on my own but am so thankful to have been able to implement this in our home. They give you daily activities to do with your child that reiterates the words they are learning.
You will find a large variety of curriculum and/or extras to help supplement your homeschool. Some of them include:
- Daily Games
- Spelling
-Guitar
-French
-Spanish
-A Daily Checklist
- Planner and so much more!

You are probably thinking like I was... This has to be pretty expensive right? Not at all! For the first month you can have access to this wonderful resource for only $1!! After that it is simply $5.95 a month. That is very reasonable in this economy and is a great way to get those who are starting out an inexpensive way to homeschool their children. This site offers curriculum from Pre-K to high school age.
One of my son's favorite things was a daily game they have listed. We played this morning and he had to play three or four times before we were done.
I am super excited to use this site even more as the weeks come. I love their ease of planning, all inclusive lessons and ideas for making something that was dull and boring exciting! If you are looking for a way to get started or just want to supplement what you already have, definitely give this a try.

Disclaimer: I received a free copy of this product through the Schoolhouse Review Crew in exchange for my honest review. I was not required to write a positive review nor was I compensated in any other way. All opinions I have expressed are my own or those of my family. I am disclosing this in accordance with the FTC Regulations.