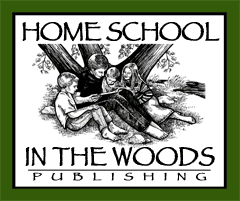 For this review we received
Homeschool In The Woods
fun history study called
Great Empires
. This is a history study that covers fourteen different empires throughout the world. You will learn about a variety of places like Ancient Greece, Ancient China, Vikings and The USA.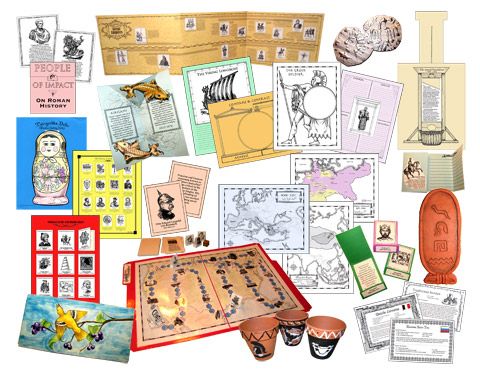 We received this product as a download for our review. This product can be downloaded for $18.95 or you can buy a CD product for $19.95. The recommended age for this product is elementary age.
You will find all the materials you need to go as in depth as you want or to use this as a compliment to your studies. The activity studies we worked on were very exciting! The developer of these unit studies, Amy Pak and her family, give you all you need in the unit studies to do these as is or they give you a list to keep going deeper. The choice is up to you! If your children seem to like one particular time period than another, you can feel free to dig into that one. The material in these particular Empire studies can be done in as little as 1-3 days if you choose. If you want to you can stretch it out farther by digging into books, studying different aspects of the Empire or doing all the projects. In this package you will find over 35 different activities to do with your children. From maps to recipes, there's no shortage of interesting information and fun activities to keep you busy and learning!
For the review I asked my son to pick out the Empires he wanted to work on. He chose Egypt, China, The Vikings and I picked The US. My favorite part was the recipes! You know I love to cook so when I saw each empire comes with recipes for that area I was super psyched!!! When we got to the China study I was super excited. I LOVE egg drop soup. I mean LOVE it. My hubby is not sure why because he doesn't get it but... Needless to say that was the recipe I picked out for that study. My kiddo wasn't too keen on it but he did try it. I was loving it because to me it was super good. Hubby said he liked it ok for what it was ;-)
How We Used This
:
We used this about 3 days a week. We would read the information while Boo Bear drew pictures or worked on a writing sheet of some kind. ( He does his written work better when listening to stories ;)) I would read the information and we would discuss what was talked about. One day we would plan dinner around the empire we were discussing and use one of the recipes that Amy provides in the study. We would also work on the timeline she provides adding in the popular figures where they fit in. We would then choose another activity to work on or dig into a book about the empire. It all depended on how excited about the empire that Boo Bear was.
I love that Amy takes so much time and puts such detail into each study. There is a timeline to show you how the figures work and what place in time the empires were at. You can also map each empire and show what the areas looked like during the rise of the different empires. You can choose from a wide variety of hands on activities to reinforce what your children are learning. These activities really help drive the concepts home, especially for those visual learners in your homeschool.
I for one really enjoyed this product review. I am excited to keep learning about the different areas and so is my kiddo. We are working on these still as I feel that history is important. Sometimes it's hard to find the right history curriculum that a 6 year old will listen to. These have been a great addition to our schooling and we both are enjoying them.
If you are looking for a hands on history program that offers tons of activities to keep you excited, in depth studies or a light on the go approach, this is what you are hunting. Each activity is fun for the kiddos and Mom/Dad gets all the instructions to know exactly what to do. Lessons are planned out and you can choose how much or how little you do with it.
Keep
Homeschool in the Woods
in mind when you are looking for your next unit study or history lessons!
Don't forget to check out the other reviews on this curriculum by clicking the link below!