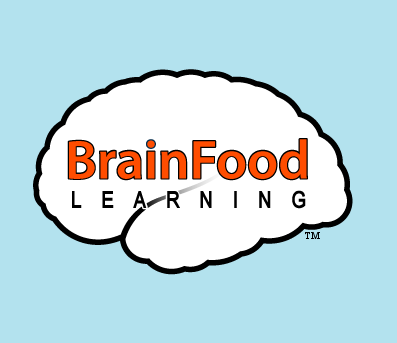 For this review we received
BrainFood Learning 's
DVD called
Fascinating World of Mammals
. When this review came up I knew exactly which one my kiddo would choose. ;-) He is ALL about the animals and especially the mammals.You can grab this educational and fun DVD up for $14.99. I think that's a pretty great price for what you receive. This is great for all ages to watch and learn all about the Mammals of our world.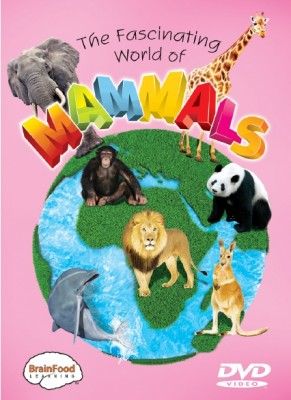 Big cats are his favorite so when he saw that lion right on the front cover, he was sold! We immediately opened it up and started watching as soon as it arrived.
BrainFood Learning was started by parents, Bryce and Jennifer Mooney, of young children who wanted something educational and entertaining to watch with their children. Since they did not find what they were looking for, they created the Fascinating World of... series. There are others in this series but the mammal video was our choice.
The video is very interesting and kept my 7 year olds attention the whole time. He honestly knows a lot about animals already but he did learn a few interesting facts watching this. It also helped to reiterate the facts he knew already. The mammals you and your child will see in this video include:
- beaver
- kangaroo
- moose
- dolphin
- lion
- giraffe
and many others!
At the end of the video you will find an interactive quiz section with two levels. The first section is for the younger viewer and offers flashcards. It discusses what features are common with mammals. The more advanced section will ask questions on mammal facts and terms that were discussed in the video. As you can see below, everyone in our house enjoyed watching the video ;-)
Even our pup Molly was learning about mammals ;).
They had a great time watching the whole film together at once.
It was very exciting to watch this video and learn more interesting animal facts. As I mentioned before, my son is an animal lover. He will sit and watch about animals all day if I let him. This video was very interesting and kept his attention. I know some nature videos can lose them after a while. That is not true with this one. I liked the fact that it grabbed and kept his attention the entire time. He learned new terms and they were reinforced during the review time of the video. This could work great for homeschool or classrooms. It is also just a great video to have on hand for your children. There is a whole series of these videos and you can choose one or all of them to explore.
This video received two thumbs up from our critic here in our household. :-) I would recommend this to anyone who is looking for a quality, fun and educational video experience with their little ones. You can learn a lot of information in a fun and exciting way with this video series.
Be sure to check out the other video options and reviews from other Schoolhouse reviewers by clicking the link below.