Recently we reviewed the
Laurelwood Books
product called
State the Facts: A Guide to Studying Your State
. Thankfully this went right along with our history program we were already doing this year. We have been studying Florida history, as that's our state, so we were able to implement this in as a review of sorts for our history program. It has been an amazing and fun study that has allowed us to learn even more about our state than first imagined.
What we received:
We received the physical copy of the book for our use. This is a consumable workbook that have over 50 pages of exciting facts and figures to learn about your state. The great thing about it? It can be tailored to whatever state you're currently living in or that you want to learn about!!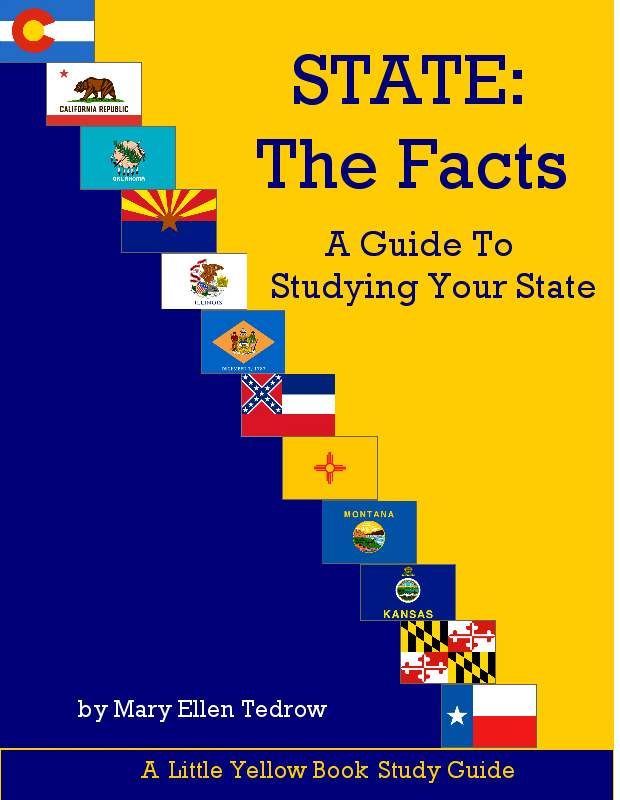 Laurelwood Books is a great online store that offers a variety of products for you to choose from. This is one of their Little Yellow Book study guides that makes learning your state history fun and exciting.
What we did:
In the beginning of your book you'll find a guide on how to use this book and suggestions of what to do with each section. You can start easily by finding specific addresses and putting them in your book for your local government offices, senators and more!
You'll even find scripts in their to help your child call the local congressman office to get some information on the process of being elected and perhaps the special projects that specific senator or elected official is working on at the moment. This can be a fun way for you and your child to make contact and learn how the government processes work.
Of course you'll go over the state flag for you specific state, the statehood dates and how it became a state. You will also research the history of your state, inventions that made your state famous and learn about the people who came from your state.
Another fun page we enjoyed was learning about the specific area we live in. These questions include the area zoos, learning what an arboretum is, and even gathering information on planning a trip to a local place nearby.
What we thought:
This book is a fun addition and easy way to help your homeschool learn about the state history in your state or you can pick one you want to learn. You can discover and record all the facts that you learn about your state of choice including the state bird, flower, tree, and even the weather.
We enjoyed learning all the facts of our state and how it became the sunshine state it is today. You'll find a lot of helpful information in the book as well including a list of all the presidents, maps of the country, and even the ability to write down your law if you were to create one.
I highly recommend trying this program out if you're looking for a way to add in state history to your homeschool program and want an inexpensive fun way to do this. This book is easy to use for any state of your choice and you could do multiple states. You could even have a book for each state of the country if you want!
Check them out on social media below and also click the banner to see how the Crew used their other products!
Facebook